Primordial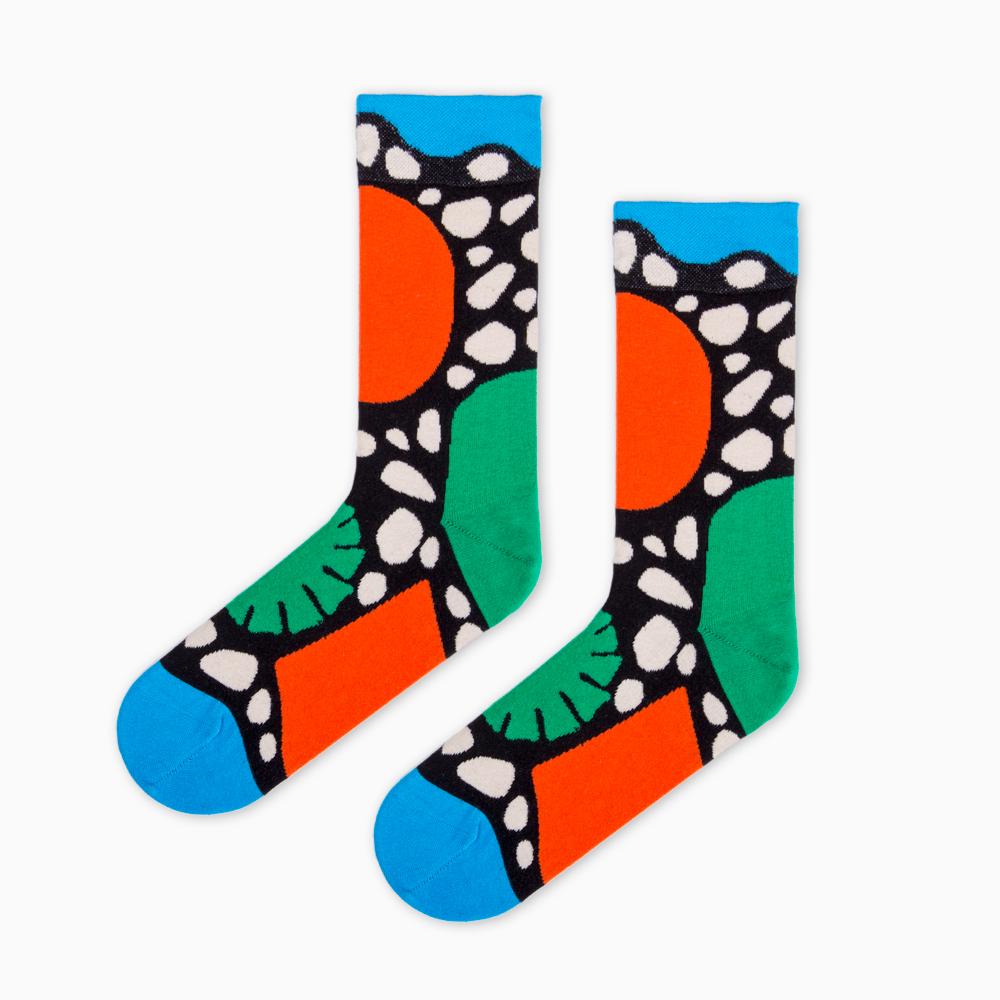 Supplied in an iconic Look Mate gift box
Designed in London 
In collaboration with artists and graphic creatives
Crafted from the finest combed cotton available
Hand finished in a small family-run factory
Longer, over the calf design for a comfortable fit
We weave our socks with 200 needles
Fun and cool design to compliment your personality
Introducing "Primordial" by designer Pedro  Veneziano. Beautifully presented design expressing the nature in its pure form. The first collaboration of the year where Pedro sets the bar exceptionally high for the rest of the year. 
We immensely enjoyed working with Pedro who is hugely talented and truly inspiring person. Pedro's design is also part of the celebration of Look Mate's debut at London Fashion Week. 

About The Designer
Pedro is a young Brazilian graphic designer and illustrator. In 2015 he got his design degree at Unesp after a one-year program studying at Parsons, in New York. Using his work, he aims to create a singular language that flows through different medias and to explore unexpected directions in graphic design. He's constantly switching between bidimensional and tridimensional visual expressions and loves creating artworks to inspire others.

The Inspiration behind the "Primordial"
This sock is a graphic expression of nature in its pure form. It's inspired by the simple things in nature, and the way their singularities can be evoked with the most basic shapes.

Materials

Crafted from the finest combed cotton available.
85% Combed Cotton, 12% Polyamide, 3% Elastane
Delivery 
UK Standard 2-4 days / £2.00

Europe 5-7 days / £4.00

USA / Japan 7-10 days / £6.00

The Rest of the world 7-14 day / £6.00