Mirror / Mirror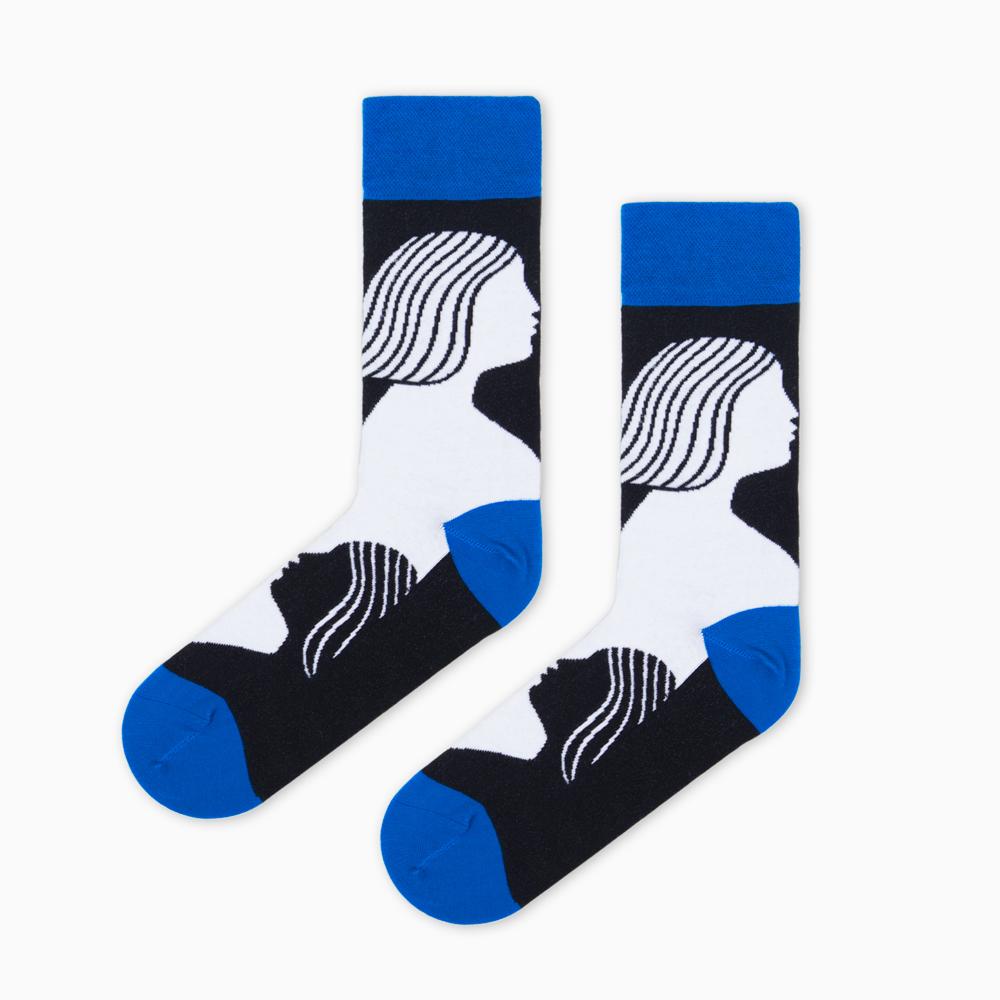 Supplied in an iconic Look Mate gift box

Designed in London 

In collaboration with artists and graphic creatives

Crafted from the finest combed cotton available

Hand finished in a small family-run factory

Longer, over the calf design for a comfortable fit

We weave our socks with 200 needles

Fun and cool design to compliment your personality
More than a collection of collaborations Look Mate is a collection of stories and impassioned people.
This Month we tap into the creative world of Kaye Blegvad. Born and raised in London Kye is a third generation illustrator and a general maker-of-things based in New York these days. The roll call of clients after her highly original designs include the New York Times and the New Yorker.  
Join the creative journey and walk with us.
About The Designer
Kaye Blegvad is an illustrator, designer, and general maker-of-things, born & raised in London, and currently she lives in Brooklyn. She's a third generation illustrator, following in the footsteps of her father and grandfather. Her work tends toward the handmade and stripped back, and often focusses on ideas about women and their bodies. She also makes a line of jewellery and homewares and runs a dirty small press. Her clients include the New York Times, the New Yorker, Penguin Random House, and Urban Outfitters.
The Inspiration behind "Mirror / Mirrior"
I wanted to play with how the sock would be viewed from the front, the side, and behind - how from some angles it would be more abstract, and from others the design would be more visible. And I can't resist drawing girls, symmetrical designs and inverted colors. 
Materials
Crafted from the finest combed cotton available.
80% Combed Cotton, 17% Polyamide, 3% Elastane
Delivery 
UK Standard 2-4 days / £2.00

Europe 5-7 days / £4.00

USA / Japan 7-10 days / £6.00

The Rest of the world 7-14 day / £6.00