Les pieds dans l'eau by Marylou Faure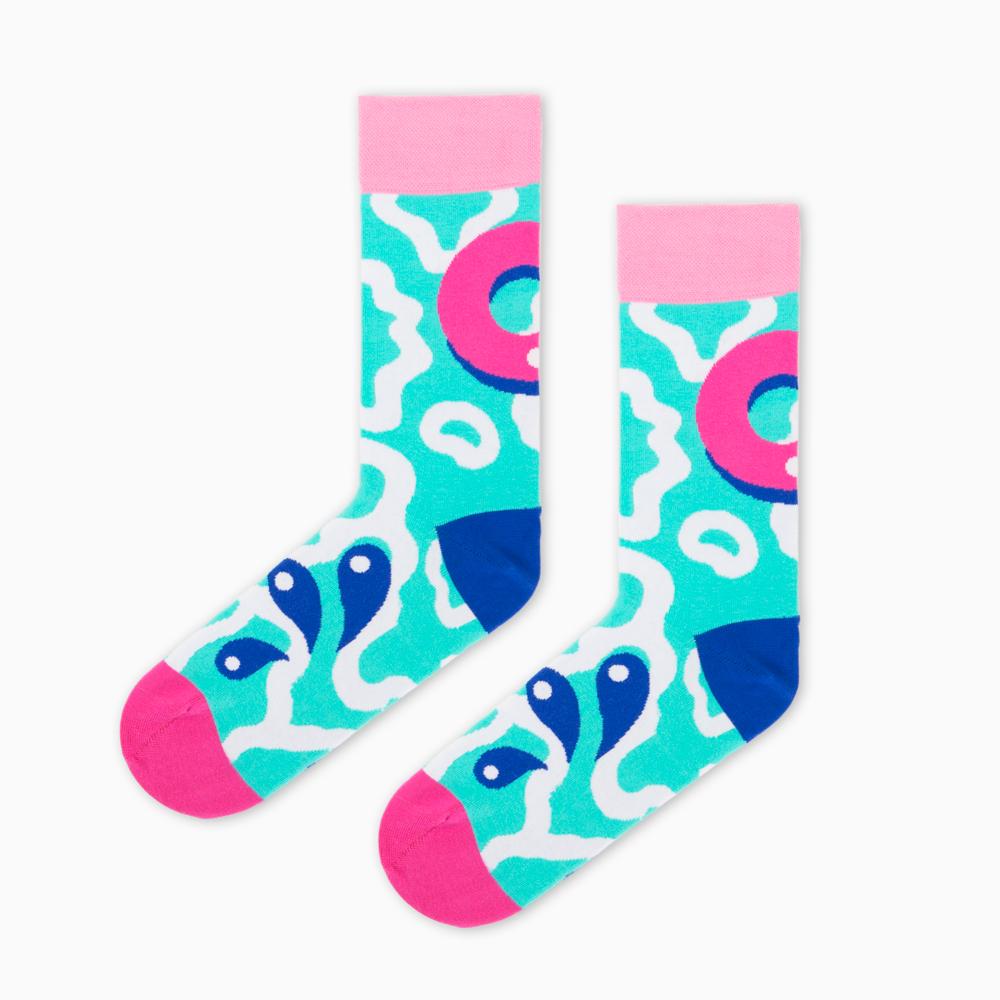 Supplied in an iconic Look Mate gift box

Designed in London 

In collaboration with artists and graphic creatives

Crafted from the finest combed cotton available

Hand finished in a small family-run factory

Longer, over the calf design for a comfortable fit

We weave our socks with 200 needles

Fun and cool design to compliment your personality
Evoke the feeling of escaping to tropical climates, sipping on cocktails and diving into refreshing water. Living in the UK, sunshine is never guaranteed but these socks will brighten even the most overcast day.

About The Designer
Marylou lives in London and works as an art director and freelance designer. She specialises in character design and hand written typography. Her work is characterized by its bold, quirky style and use of a bright, vibrant colour palette.

Marylou likes to represent everyday life, people and situations in a fun and sometimes provocative way, as a means to make people smile and to brighten up their day – the perfect synergy with Look Mate's own philosophy to offer "Exquisite socks designed collaboratively". Brands who have commissioned her highly original designs include Google, Easyjet, Deliveroo and Facebook to name but a few.
The Inspiration behind "Les  pieds dans l'eau"
If you're currently daydreaming about being on a tropical island, sipping a glass of Sangria, with your feet in the pool and enjoying the sun, then these socks will bring you half way there. Well, not exactly, but at least they might brighten up your morning a little bit :) that's the aim anyway!
Materials
Crafted from the finest combed cotton available.
80% Combed Cotton, 17% Polyamide, 3% Elastane
Delivery 
UK Standard 2-4 days / £2.00

Europe 5-7 days / £4.00

USA / Japan 7-10 days / £6.00

The Rest of the world 7-14 day / £6.00