London Town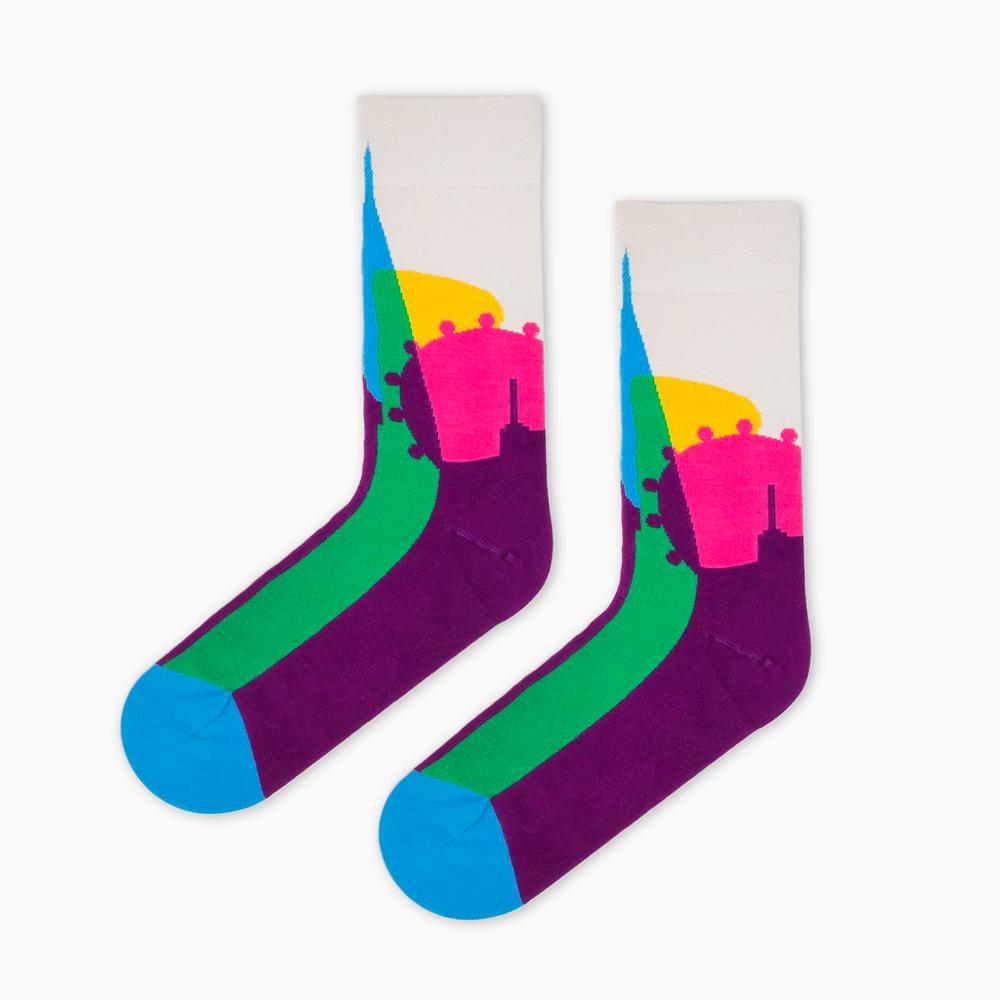 Supplied in an iconic Look Mate gift box

Designed in London 

In collaboration with artists and graphic creatives

Crafted from the finest combed cotton available

Hand finished in a small family-run factory

Longer, over the calf design for a comfortable fit

We weave our socks with 200 needles

Fun and cool design to compliment your personality
We  teamed up with leading illustrator and designer, Yoni Alter, to celebrate the city of London.
This is a pair of socks with a message. Alter and us hope to inspire you to explore your city and soak up its culture on foot. The design is defined by colours and shapes of our city, which is our third tribute to London after successful designs "6k Edition" and "The Magic of London".
About The Designer
Yoni is a London based designer and artist. His work is bursting with colours, he integrates between the artistic and the commercial, between the graphic and the artistic, between the figurative and the abstract and between form and space. Alter studied art and design in Jerusalem before completing him MA Graphic Design at University of the arts London and has since called London 'home,' constantly using the city as a source of inspiration.
The Inspiration behind "London Town"
"I love London's architecture. London's combination of both old and new iconic buildings is like no other city in the world. The distinctive buildings make great graphic shapes to work with."
Delivery 
UK Standard 2-4 days / £2.00

Europe 5-7 days / £4.00

USA / Japan 7-10 days / £6.00

The Rest of the world 7-14 day / £6.00
Materials
Crafted from the finest combed cotton available.
80% Combed Cotton, 17% Polyamide, 3% Elastane