La Isla Bonita by Murnau Den Linden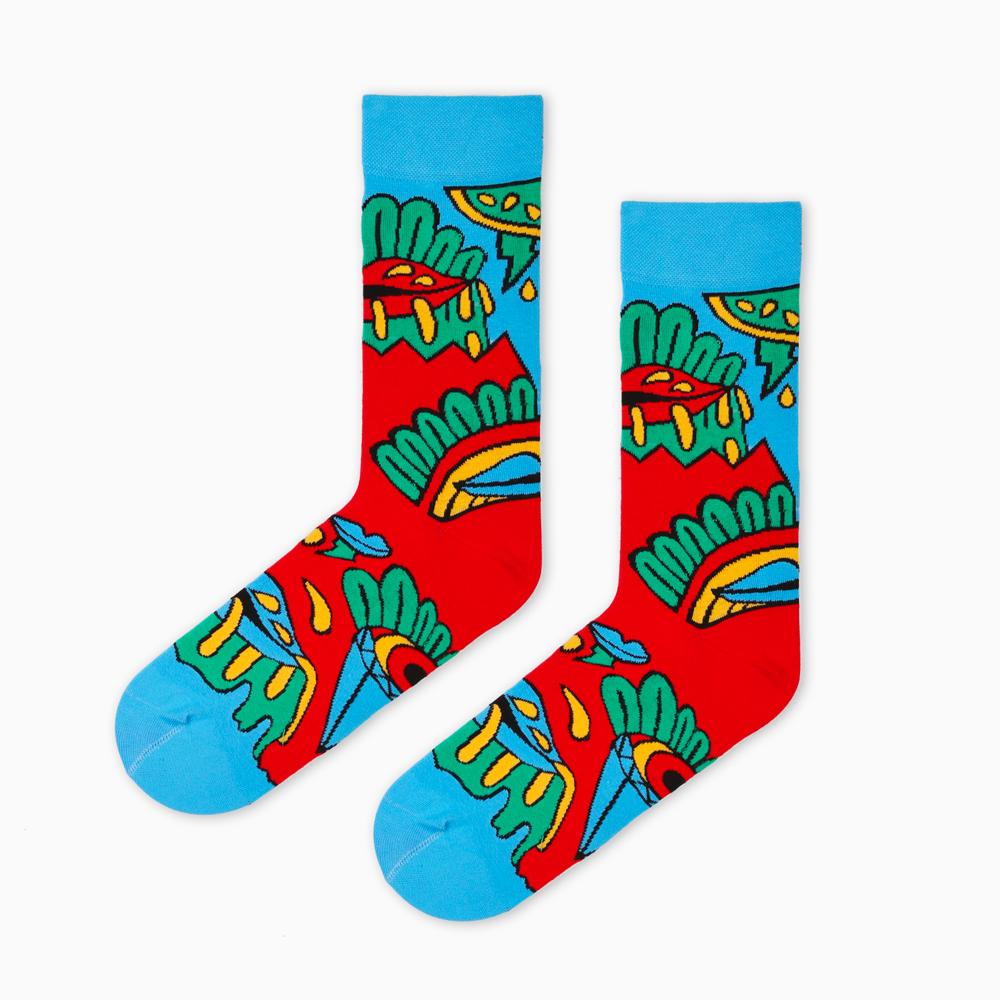 Supplied in an iconic Look Mate gift box

Designed in London 

In collaboration with artists and graphic creatives

Crafted from the finest combed cotton available

Hand finished in a small family-run factory

Longer, over the calf design for a comfortable fit

We weave our socks with 200 needles

Fun and cool design to compliment your personality
To celebrate our debut at London Fashion Week Men's next year we bring the art of Murnau Den Linden into the equation.  Take a walk forward on the imaginary side with this pair of Look Mate ispired by sense of mythology and modernity. We called it 'La Isla Bonita' and traveled all the way to Cuba / Havana to take this snap. Enjoy! 

About The Designer
The strongly inspired imaginary of London-based artist Murnau Den Linden evokes Southern hemisphere traditions and myths to meet the 21st century. His artworks of vibrant colors, often set in a dance with deep darkness sensations, are accented with and underlying sense of mythology and modernity. A kaleidoscope of wonderful, psychedelic vibes. 
The Inspiration behind "La Isla Bonita"
"Latin and Hispanic worlds are like a punch in the nose. It suddenly gets your attention. It startles you" says Murnau Den Linden, who draws inspiration from those regions for these socks to walk happily forward.
Materials
 Crafted from the finest combed cotton available.
80% Combed Cotton, 17% Polyamide, 3% Elastane