First Class by Michael Arnold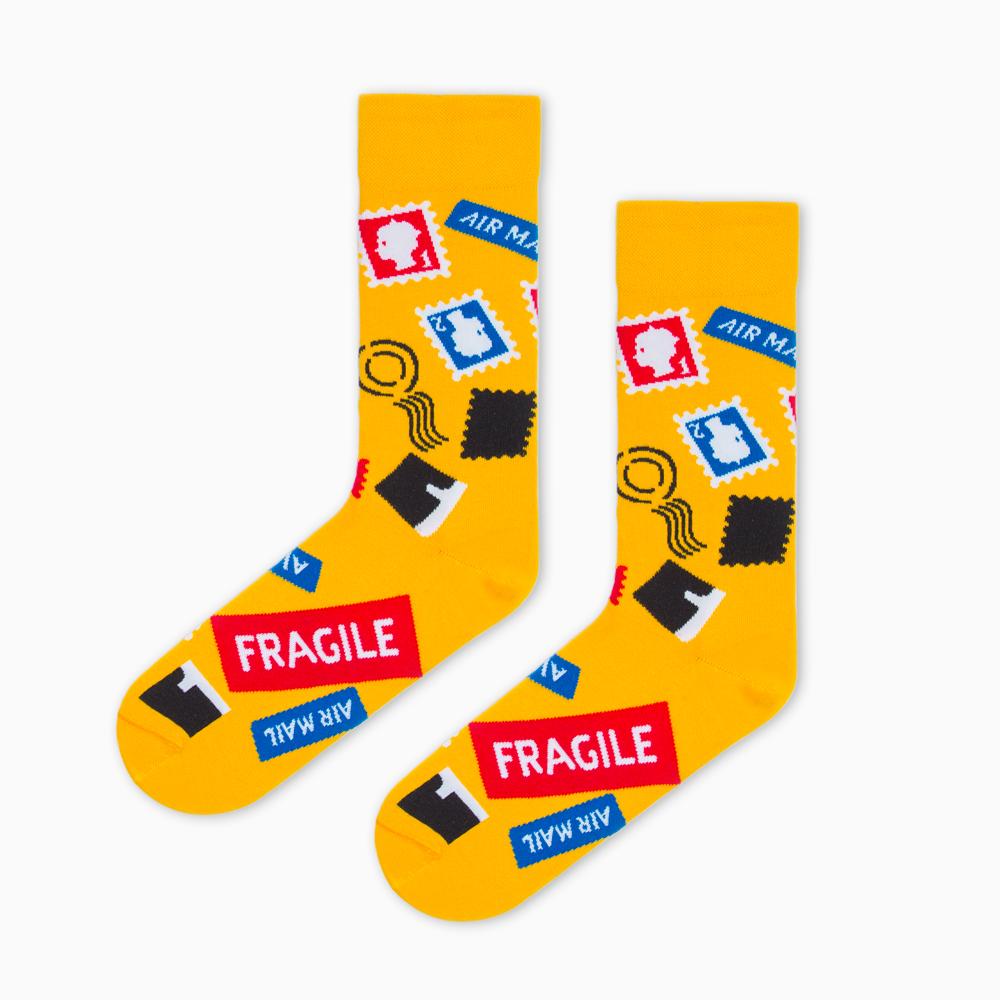 Supplied in an iconic Look Mate gift box

Designed in London 

In collaboration with artists and graphic creatives

Crafted from the finest combed cotton available

Hand finished in a small family-run factory

Longer, over the calf design for a comfortable fit

We weave our socks with 200 needles

Fun and cool design to compliment your personality
What do you think of when you think of Christmas? Beautifully wrapped presents under the tree, holly and ivy … the post office queue. Getting to the post office in time to send out all your gifts and cards is usually a last minute, stressful affair, occasionally leading to lost parcels and frayed tempers. Yet, where would we be without the post?

So this Christmas, we have teamed up with the hugely talented British graphic artist
Michael Arnold to celebrate our charmingly bad British postal service. With his design, he honours the unsung hero that is the British post man with his "First Class" socks.

Designed with stamps and stickers which abound on parcels at Christmas time, and set against a bright yellow backdrop, the First Class socks are a fun tribute to the Post Office.

About The Designer
Michael Arnold (1991) is a self-taught Illustrator and Artist from the UK working in a bold and patterned style for clients around the world such as Nike, The Ritz Carlton, Haagen Dazs J2O and more. 
The Inspiration behind "First Class"
I based this design on our classic, British, charmingly bad postal system in time for Christmas and approached it in a minimal way as believe it or not I'm not an overly flashy dresser!
Materials
Crafted from the finest combed cotton available.
85% Combed Cotton, 12% Polyamide, 3% Elastane
Delivery 
UK Standard 2-4 days / £2.00

Europe 5-7 days / £4.00

USA / Japan 7-10 days / £6.00

The Rest of the world 7-14 day / £6.00