Wet Socks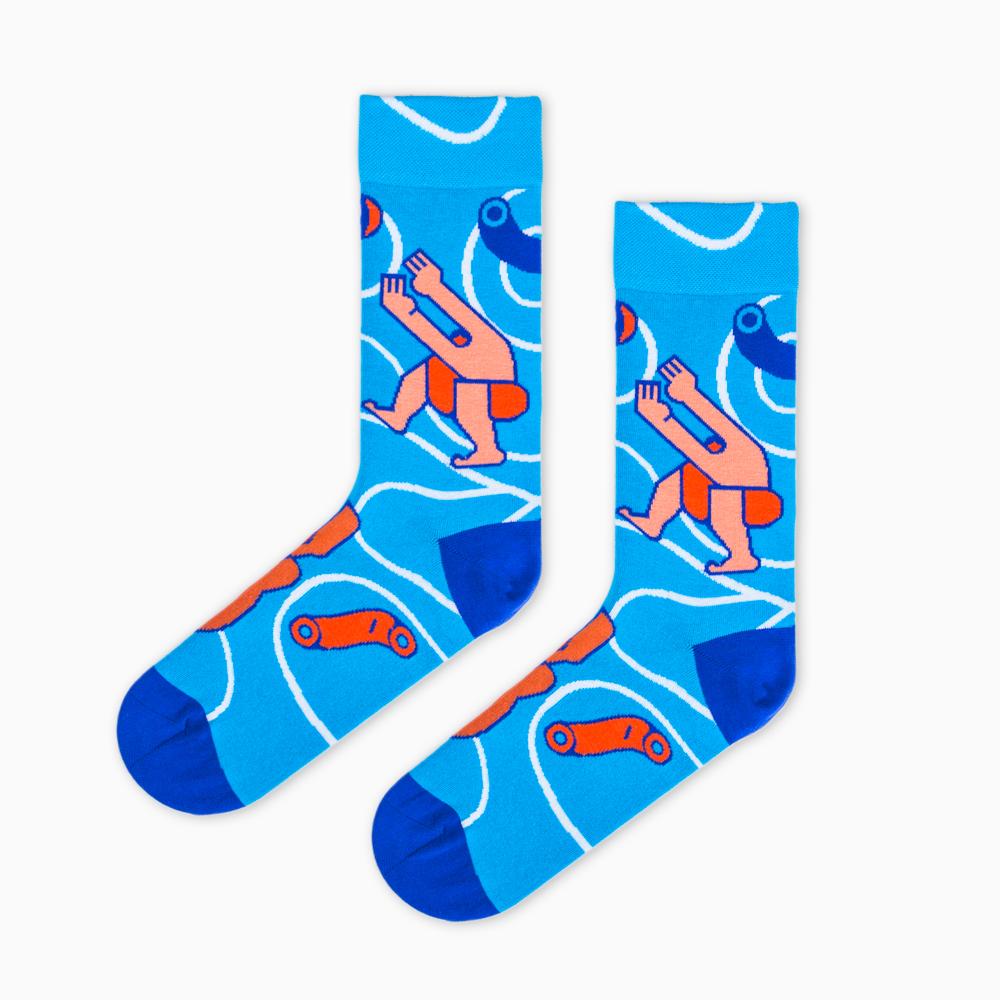 We always wanted to have a design that will make summer last all year. "Wet socks" are engineered for any weather and designed with long and sunny summer days in mind. Playful ripples, swimmers and beach volleyball players all over your socks by one and only Thomas Hedger. 

About The Designer
"I'm 
Thomas
Hedger
 a London based graphic artist. I try to pull out the fun in the everyday with big colours and bold lines."
The Inspiration behind "Wet Socks"
I wanted to design a pair of feel good socks for any weather! 
Materials
Crafted from the finest combed cotton available.
80% Combed Cotton, 17% Polyamide, 3% Elastane