8-bit Vibes by Daniel Aristizabal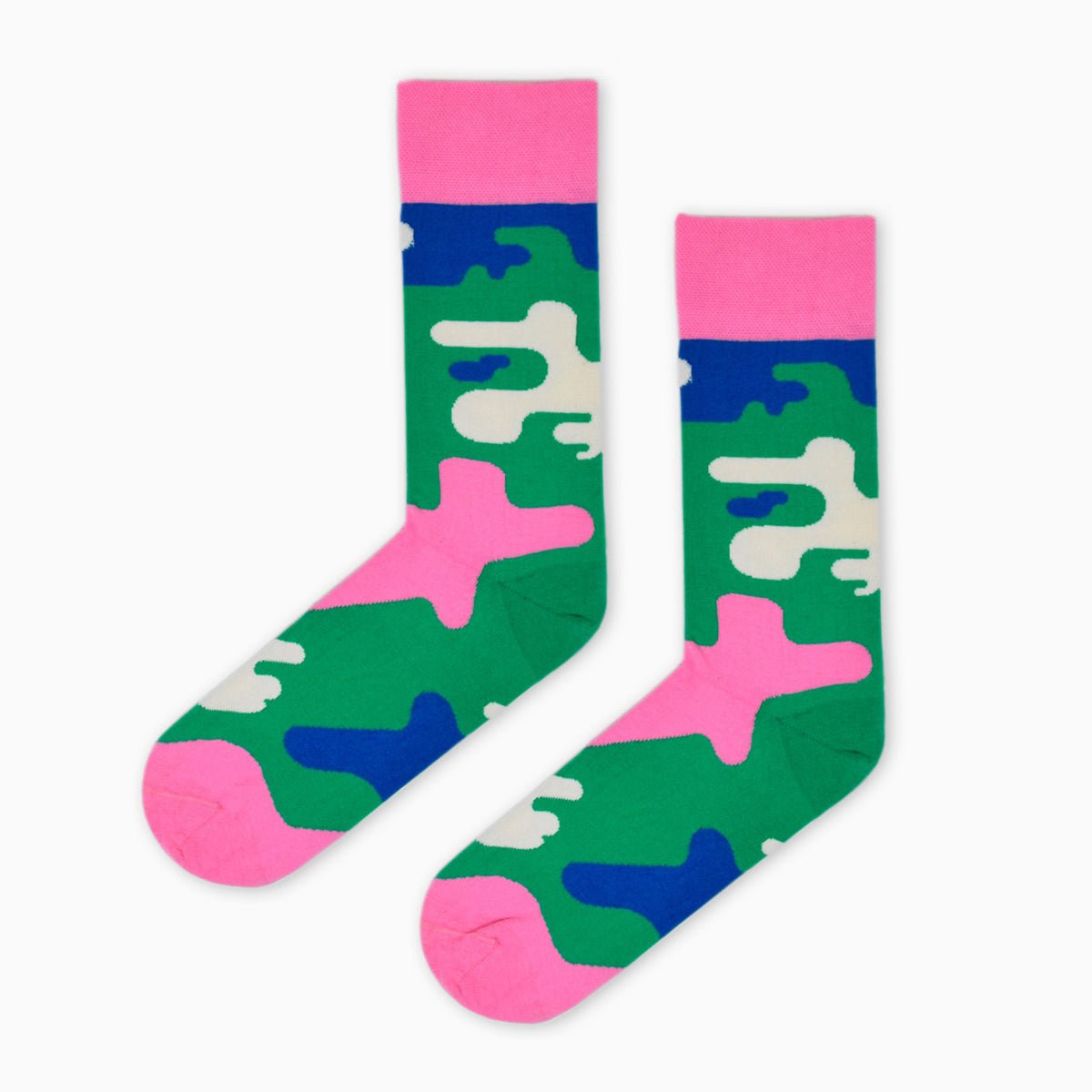 Reinvent your sock game. 

Daniel's new 8-bit Vibes socks feature 'vivid colours and overall pareidolia inducing landscapes'. With a background of lime green offset by abstract shapes in pastel shades of blue, pink and cream, the 8-bit Vibes socks call to mind the old school, electronic games from the 80s which Daniel credits as his inspiration. 

From The Designer.
"I was inspired by old western video games, you know, that 8-bit vibe, cheesy colors and overall pareidolia inducing landscapes"

Bio 
Based in Colombia at the Lazy Eyes studio, Daniel's work focuses on surreal, odd and eye-catching images that deal with technology, music, and fashion related projects.
He has worked on projects for Pull and Bear, Samsung and Verizon in the past, and his collaboration with Look Mate London is a testament to his surrealist design style. Daniel describes his work as "pop surrealism", a reference to the influence of dreams and memories, matched with the vibrant and saturated colours he uses to portray them.  

Materials
Crafted from the finest combed cotton available.
80% Combed Cotton, 17% Polyamide, 3% Elastane