Prism Socks by Emily Carter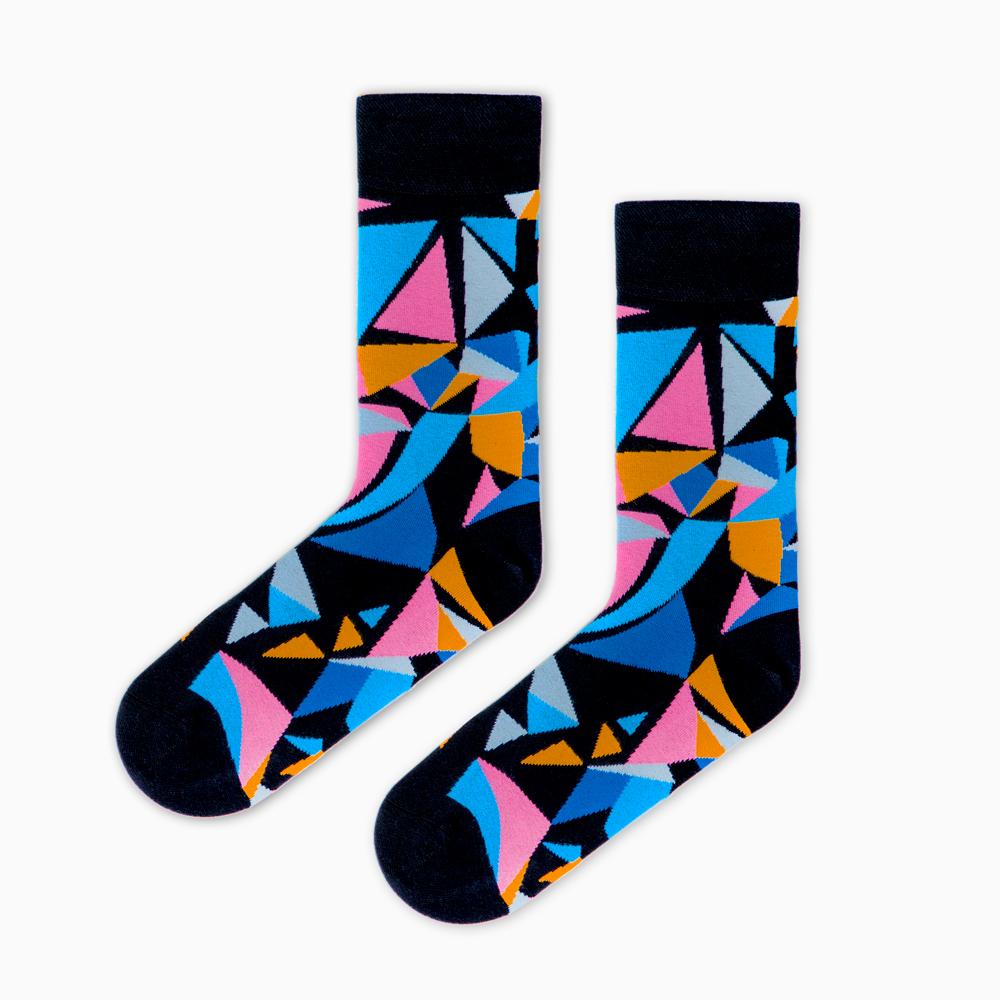 Supplied in an iconic Look Mate gift box
Designed in London 
In collaboration with artists and graphic creatives
Crafted from the finest combed cotton available
Hand finished in a small family-run factory
Longer, over the calf design for a comfortable fit
We weave our socks with 200 needles
Fun and cool design to compliment your personality
Sock Power to You. 

A chance meeting of minds and designs at London Fashion Week was the original spark behind our new collaboration with Emily Carter.

We must confess, we were new to Emily's work before meeting her at London Fashion Week where both of our brands were exhibiting. We found her approach to creating very inspiring and invited her to be part of the Look Mate family.

Ladies and Gentlemen, enjoy our collaboration with talented Emily Carter.

From The Designer.
"The design was inspired by themes of Art Deco and abstract art, which inspired my latest silk scarf collection." 


Bio 

Emily Carter is a British designer based in London, specialising in hand illustrated silk accessories. The collections incorporate themes from natural history, flora, fauna and scientific illustration to create surreal and unique illustrations and prints. Each design begins as a detailed original drawing, with experiments in colour and composition leading to the finished design. The products are printed on high-quality
silk, and are hemmed and packaged by hand. Every item is produced and finished in England to the highest standard, offering a luxury piece of British design.


Materials

Crafted from the finest combed cotton available.
85% Combed Cotton, 12% Polyamide, 3% Elastane
Delivery 
UK Standard 2-4 days / £2.00

Europe 5-7 days / £4.00

USA / Japan 7-10 days / £6.00

The Rest of the world 7-14 day / £6.00