Blooming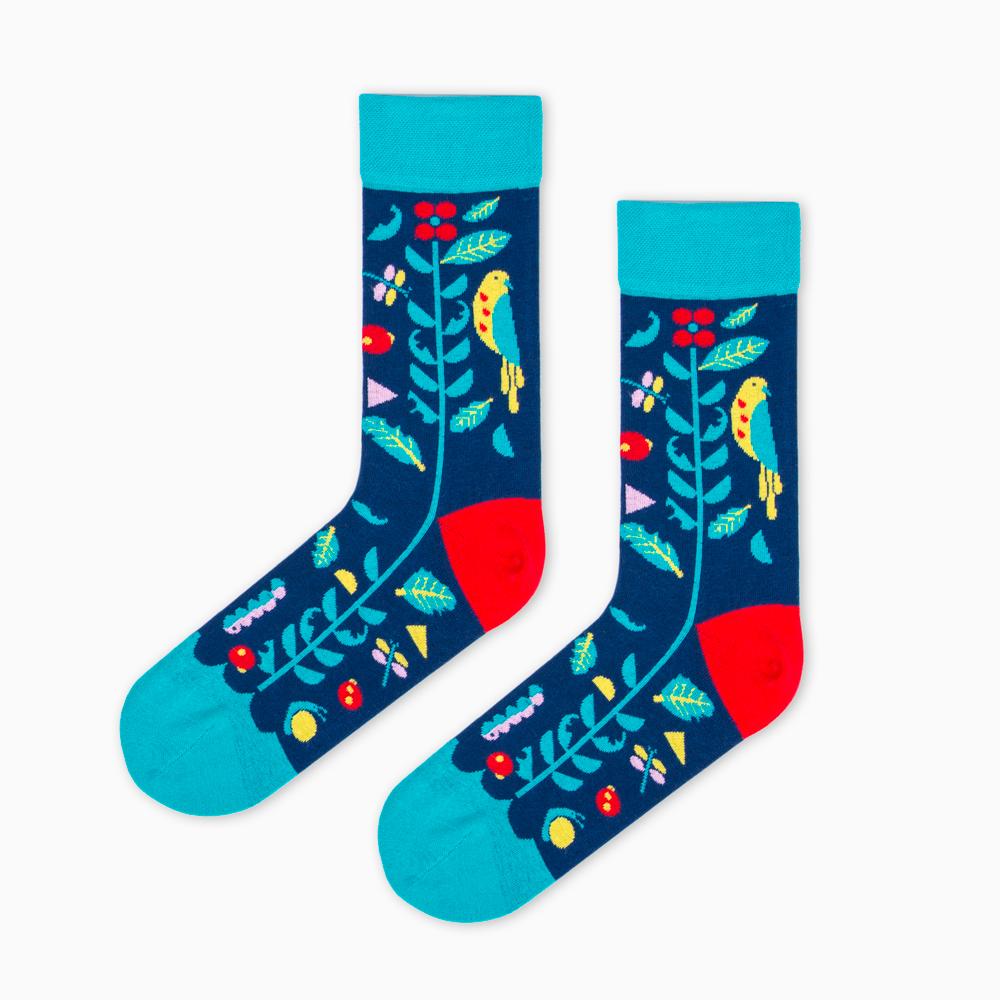 To Celebrate the arrival of May we are starting the month  with the  "Blooming" socks by Scout Editions. Featuring their iconic Pigeon it represents the arrival of Spring and creation of life in the garden.
Why Pigeon?
Pigeons belong to the same family as doves the Columbidae family. There are some famous pigeons in history, from Cher Ami who carried a crucial message contained in a capsule that was attached to his leg during WWI. And G.I Joe was one of the most famous pigeons in history, who helped save the British troops by delivering a very important message to them in time.
About The Designer
Scout Editions was created by brother and sister, Wai and Pui. They're both keen travellers and share a love of art, design, fashion and interiors. They love storytelling and folklore so they decided to create a space inspired by stories.
Their 'Blooming' sock design was inspired by nature which features a lot in their collection. They have created a variety of goods from  paper goods, prints, home wares to accessories. Pui is a freelance designer and illustrator based in London working with lifestyle and beauty brands.
Currently developing more home goods for Scout Editions. Whilst Wai is the hands on guy who organises their events and makes sure everything runs smoothly.
The Inspiration behind "Blooming"
Inspired by the arrival of Spring and Summer  the "Blooming" represent the creation of life in the garden. Electric , packed with fun creatures and greens this design will make you feel that your roots run deep.
Materials
Crafted from the finest combed cotton available.
80% Combed Cotton, 17% Polyamide, 3% Elastane