Deep Burgundy / Pearle Cotton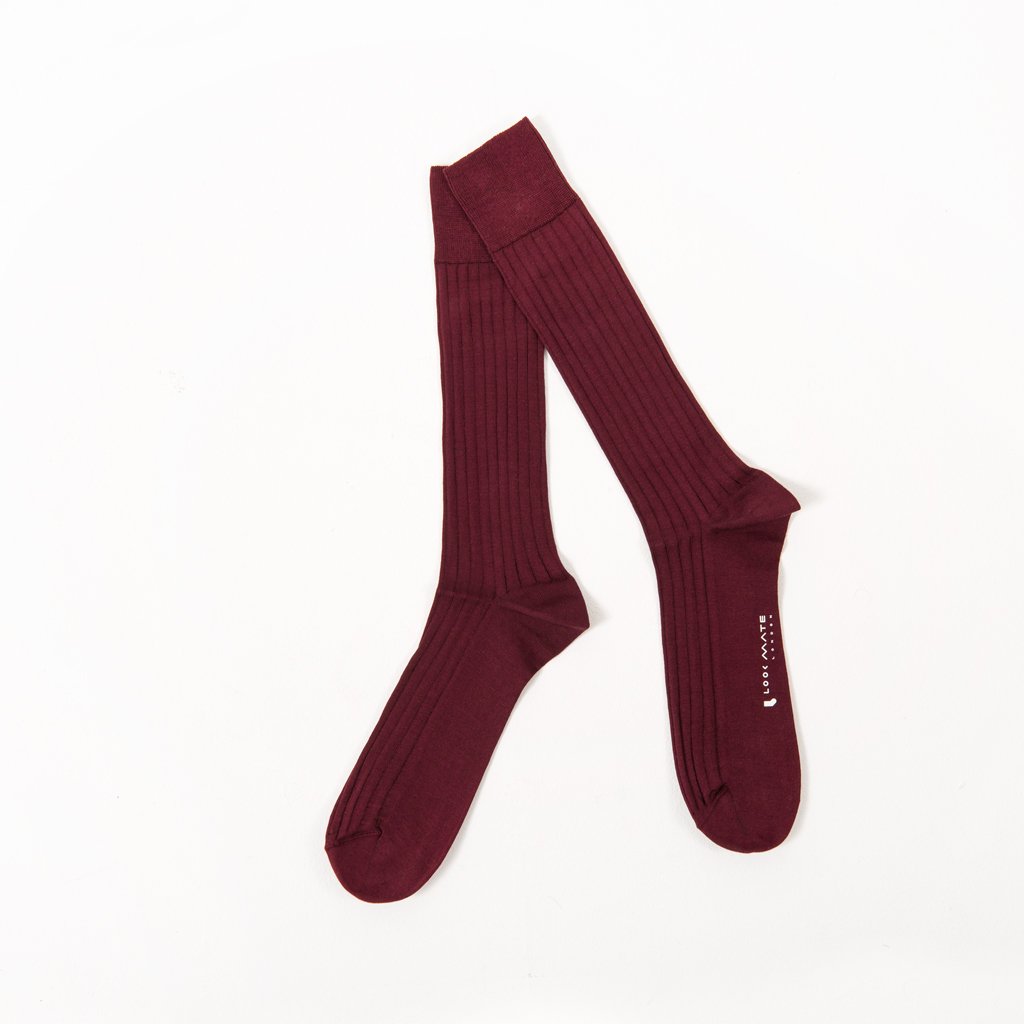 Beautifully crafted luxury socks.
Part Sock. Part Your Caracter.
The deep burgundy colour will perfectly complement the richness of leather shoes, will elevate the dark suiting or denim. 
Designed with five star luxury in mind applying meticulous craftsmanship by second-generation sock makers, this new sock collection is made from the finest pearle cotton which has been twisted and mercerised to enhance fit and comfort.
It is because of this material this pair of Look Mate has a silky feel and pearly shine to it. The on-trend colours have been chosen specifically to mirror the modern gentleman in London Town and beyond.
* Hand finished with hand linked toe.
* Supplied in iconic Look Mate gift box.
* Longer, over the calf design.
* Made from 90% Pearle Cotton.
Materials
Crafted from the finest Mercerised Cotton available. 90% Mercerised Cotton, 10% Polyamide.