Queen's Guard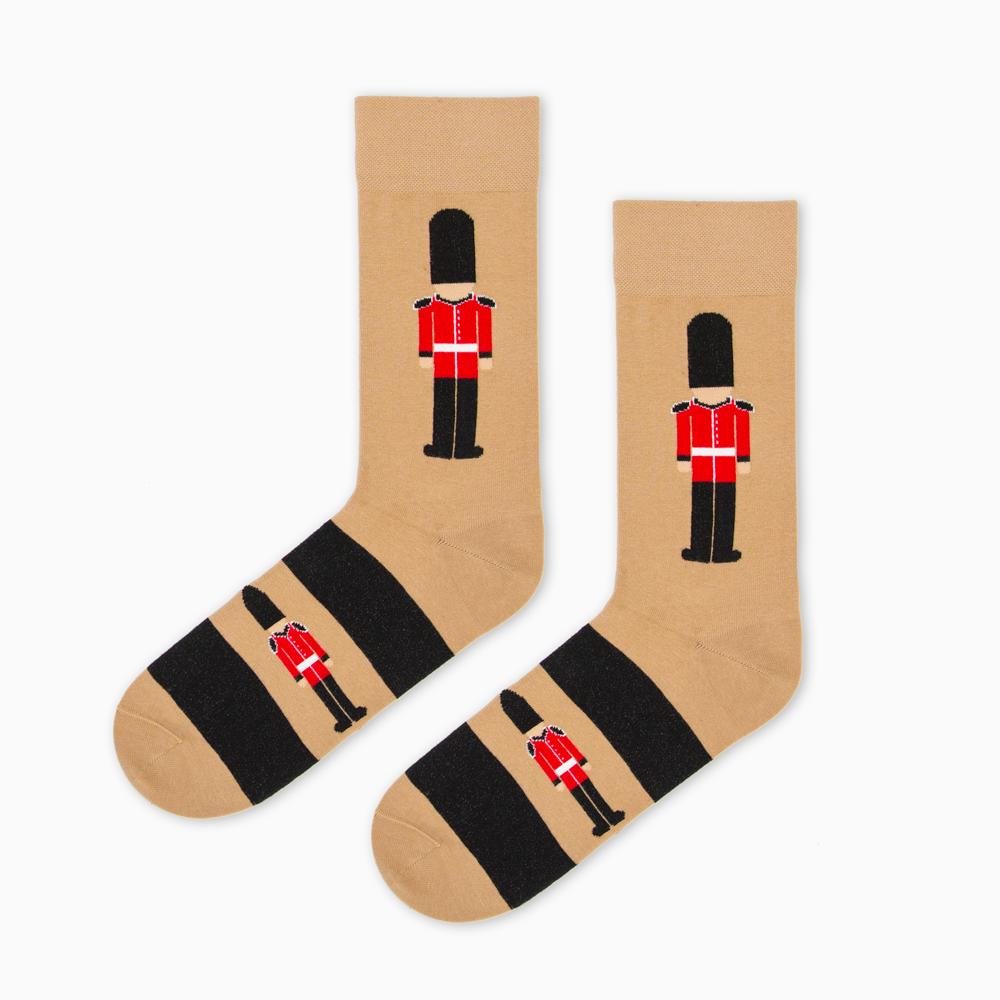 Supplied in an iconic Look Mate gift box

Designed in London 

In collaboration with artists and graphic creatives

Crafted from the finest combed cotton available

Longer, over the calf design 

We weave our socks with 200 needles

Fun and cool design to compliment your personality
A Royal Pair, we called it The Queen's Guard.

We are excited to launch our very own, very first socks designed in-house this month. These new socks come hot on the heels of our previous 21 designs that were created through design and art led collaborations, most recently with celebrated artists and illustrators Michel Arnold, Yoni Alter and Marylou Faure.

Using a minimalist design and a calm camel colour, we have chosen a more classic design, which complements our portfolio of bold and colourfully rich designs. Crafted from luxurious combed cotton, the socks feature the traditional British Queen's Guard, who without doubt, take care of the most iconic individual in British history, Her Royal Majesty the Queen.

With the exciting news of the recent Royal wedding, this sock will certainly be popular in the upcoming months and may be viewed as a more timeless token of support for Harry and Meghan that can be worn for years to come.

The Inspiration behind "Queen's Guard"

This Royal Pair features a Queen's Guard on the ankle with two smaller guards pictured on the base of the foot. As a London founded and based brand, we chose the Queen's Guard as they represent many of our own brand qualities including the discipline, attention to detail and yet at the same time, are part of the iconography of London.

According to recent research by the quintessentially British magazine Country Life, colourful socks are now seen as the ultimate gentleman's accessory and Harvard Business School stated that those who wear colourful or eccentric socks are considered non-conformist and therefore more creative and successful.

Materials
Crafted from the finest combed cotton available.
85% Combed Cotton, 12% Polyamide, 3% Elastane
Delivery 
UK Standard 2-4 days / £2.00

Europe 5-7 days / £4.00

USA / Japan 7-10 days / £6.00

The Rest of the world 7-14 day / £6.00